Compostability of your products - with our certifications for biodegradable products
Due to its positive potential for meeting the requirements of the recycling industry, the demand for industrially compostable products from biodegradable materials is continuously increasing.
We certify your biodegradable products according to EN 13432 and other national and international standards, where applicable. Additionally, we award two internationally recognized certification marks: our DIN-Geprüft test mark for industrial compostability and the Seedling compostability mark of the European Bioplastics association. Both can be used individually, alternatively or simultaneously, and document the degradability of your products in industrial composting facilities.
We operate worldwide:
For the US and Canadian markets we cooperate with the Biodegradable Products Institute (BPI). Since December 2017 we conduct the technical assessment of certifications for the BPI compostable label.
For certifications, according to the AS 4736 standard in the Australia and New Zealand (Australasia) markets, DIN CERTCO cooperates with the Australasian Bioplastics Association (ABA) and the certification system there.
Especially fort he UK market, we cooperate with the Renewable Energy Assurance Limited (REAL) and the respective certification system .
With us, you have an experienced partner and independent third party for the certification of your industrially compostable products at your side. And with our expertise, you will make the decision for a suitable manufacturer and supplier of bioplastic products in all global markets easier for your customers.
If you would like to use our internationally recognized certification marks to prove the compostability of your products, contact our experts now!
Secure customer confidence with the certification of your industrially compostable products
Enhance the confidence of your customers and business partners through our transparent and impartial certifications. With our test marks, you provide internationally recognized proof of the industrial compostability of your biodegradable products and clearly differentiate yourself from your competitors. The transparent decision support and guidance for your customers secures your valuable competitive advantage in the market.
Our experts evaluate and certify your compostable products in the following steps:
1. The following tests may be required for certification:
Chemical characterization (heavy metals and other toxic substances)
Testing for complete biodegradability
Disintegration under practice-relevant composting conditions and definition of the quality of the compost (ecotoxicity test on two plant species)
Infrared spectrum to identify the material
For certification according to AS 4736, the test for earthworm toxicity is also required
2. Registration / Certification
Registration: Materials (e.g. granules), semi-finished products (e.g. foils) and additives can be registered. The registration is valid for six years and can be used for marketing and advertising purposes.
Certification: Products for commerce (e.g. shopping bags, cutlery or garbage bags) can be certified. The certification is valid for three years and includes the right to use the "Seedling" and / or DIN-Geprüft mark.
3. Inspection test
Regular inspections confirm and ensure continuous compliance with the certification requirements. This test is carried out by recording the infrared spectrum. In addition, it is necessary to carry out a chemical characterization during the runtime.
4. Extension
With successfully completed monitoring checks, the certificate or the registration can be extended with a simple application. In the process, a conformity assessment is performed again and it will be examined, for example, whether the formulation has been adapted.
The scope of testing can be minimized if, for example, already tested and registered materials or certified additives have been used. As a rule, certification for both characters can be based on the same test reports.
Overview of Seedling and DIN-Geprüft mark for industrial compostability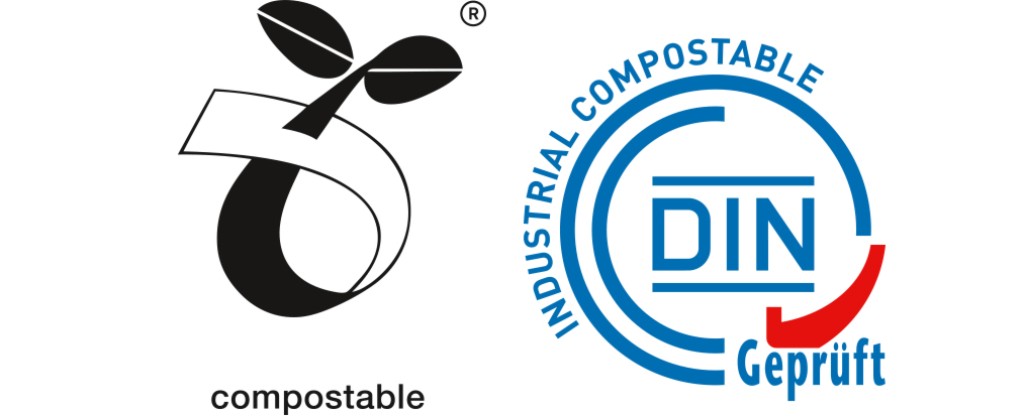 The two internationally recognized certification marks - the Seedling compostability mark and the DIN-Geprüft test mark for industrial compostability - are awarded on the basis of certification programs which have been developed in cooperation with interested parties and are continuously further developed. Both are based on the DIN EN 13432 standard.
On request, an additional certification according to the following norms is possible:
BPI compostable label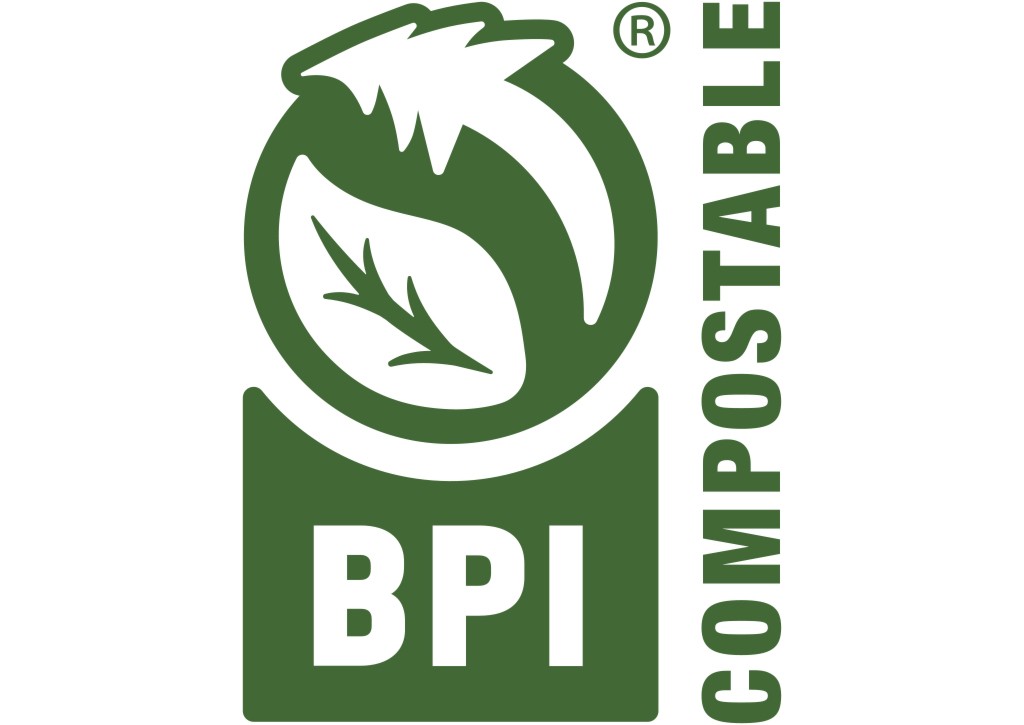 For the well-known BPI compostable label the applicable standards are ASTM D 6400: "Standard Specification for Compostable Plastics" or ASTM D 6868 "Standard Specification for Labeling of End Items that Incorporate Plastics and Polymers as Coatings or Additives with Paper and Other Substrates Designed to be Aerobically Composted in Municipal or Industrial Facilities" based on the nature of the submitted product or material.
Australasian Bioplastics Association (ABA)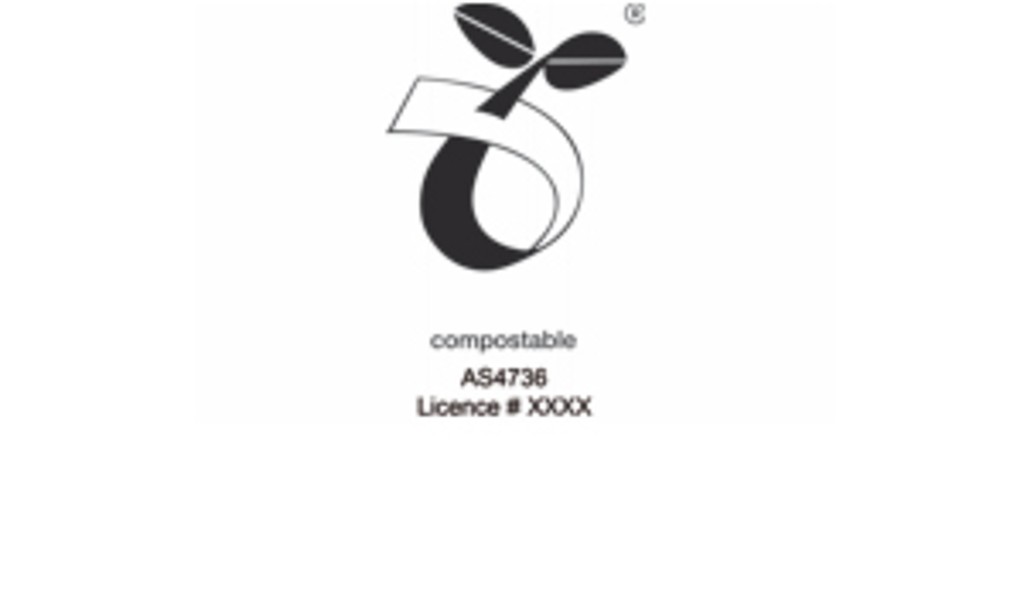 The basis of the certification of the Australasian Bioplastics Association (ABA) for the Australian market is the standard AS 4736 "Biodegradable plastics - Biodegradable plastics suitable for composting and other microbial treatment"
Renewable Energy Assurance Limited (REAL)
The basis of certification for the Renewable Energy Assurance Limited (REAL) 'Industrially Compostable' mark for the UK market are the standards BS EN 13432 and/or BS EN 14995. More information on how to join REAL's Compostable Materials Certification Scheme can be found on https://www.compostablematerials.org.uk/
Your experienced partner for industrially compostable products
We are the right partner for the independent and transparent certification of your industrially compostable products. Internationally recognized certification marks confirm the compostability in industrial composting facilities of your products to your customers and business partners. As a certificate holder, all your product-specific data can be viewed daily in our database.
Whether a manufacturer or supplier, document the sustainability of your industrially compostable products.
Make an appointment with our experts now!
Further information on industrially compostable products
FAQ - Frequently Asked Questions
This could also be interesting