DIN CERTCO has tested and certified wood briquettes of different shapes and sizes being found primarily in home improvement markets since more than 15 years. The conformity mark DIN-Geprüft being issued by DIN CERTCO has for many years been a guarantee for the compliance of these products with the normative requirements. Following the publication of Part 3 of European Standard DIN EN 14961 the requirements for these biogenic solid fuels have become stricter at European level.
DIN EN 14961-3 is being replaced by DIN EN ISO 17225-3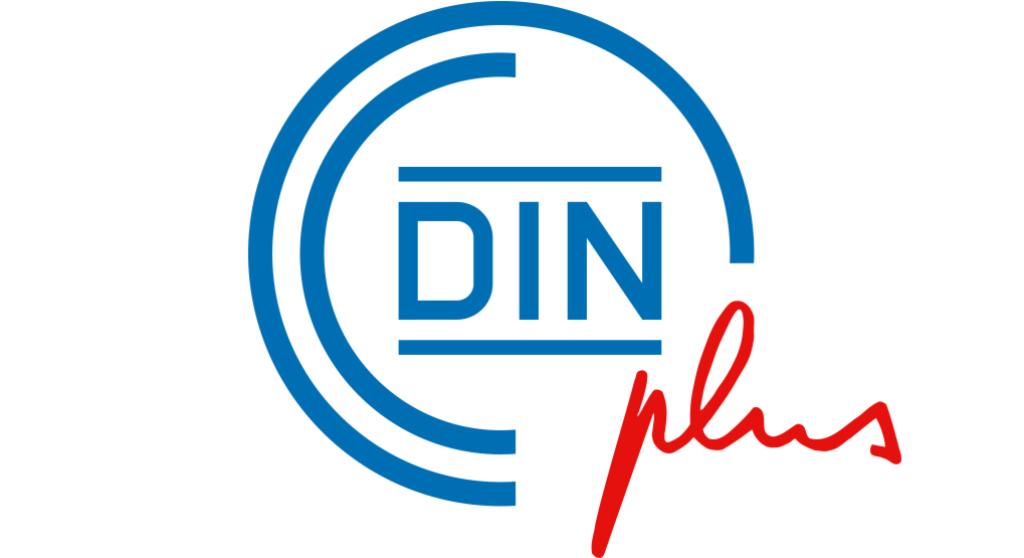 In September 2014 the international standard for wood briquettes DIN EN ISO 17225-3 took effect. DIN CERTCO has therefore decided to certify wood briquettes in keeping with the requirements for property class A1 referred to DIN EN ISO 17225-3 and therefore to certify the quality of wood briquettes being proved.
In addition to the standardized requirements this certification is currently the one and only certification of wood briquettes envisaging a regular analysis of the abrasion behavior of wood briquettes. Reason enough to assign the "DINplus" quality mark for these products.
Testing and Certification
Testing and certification of wood briquettes is described by DIN CERTCO in the corresponding Certification Scheme "Wood briquettes". The testing standards for the products are both the international ISO as well the European Standard:
DIN EN ISO 17225-3 "Solid biofuels - Fuel specifications and classes - Part 3: Graded wood briquettes" - Property class A1
DIN EN ISO 17831-2 "Solid fuels – Determination of mechanical durability of pellets and briquettes – Part 2: Briquettes"
These standards define the following requirements and test methods for wood briquettes. The following criteria are the matter of the test:
Origin and source of the wood used
Diameter, width, length and shape
Moisture contenT
Ash content
Particle density
Additives (type and quantity)
Calorific value
Permissible limits for N, S, Cl, As Cd, Cr, Cu, Pb, Hg
Labelling
Mechanical durability
Testing and Assessment
All laboratory tests are carried out on the basis of standardized test methods by an independent body.
These wood briquettes only which prove their compliance with property class A1 of the international standard as well their abrasion behavior by passing the mentioned test done by testing laboratory being approved by DIN CERTCO with ensuing neutral assessment may be applied with the quality mark "DINplus".
After a successful assessment DIN CERTCO will issue a certificate with a validity of 1 year long. The registration number for an explicit identification of the certified product is for example as follows: 9H000:
All certificate holders are conducted in a public list, which is available free of charge at any time on our website under "Certificate Holder".
Monitoring and Renewal
Each such certificate can be renewed upon application for one year more if the laboratory tests confirm once again the compliance with the mentioned requirements. Wood briquettes with the DINplus quality mark are therefore matter of annual quality monitoring.