Incredible amounts of waste, most of it plastic, enter the sea every year. The main sources of entry are, for example, abrasion from car tires, fiber loss during washing, or simply littering (especially in countries without functioning waste management). However, ghost nets also pose a problem. Due to this continuous input, a progressive accumulation of persistent plastic in the sea takes place. It is a fact that a subsequent cleaning of the oceans from plastic waste is almost impossible, also because plastic decomposes over time through mechanical stress and weathering into smaller and smaller pieces (microplastics).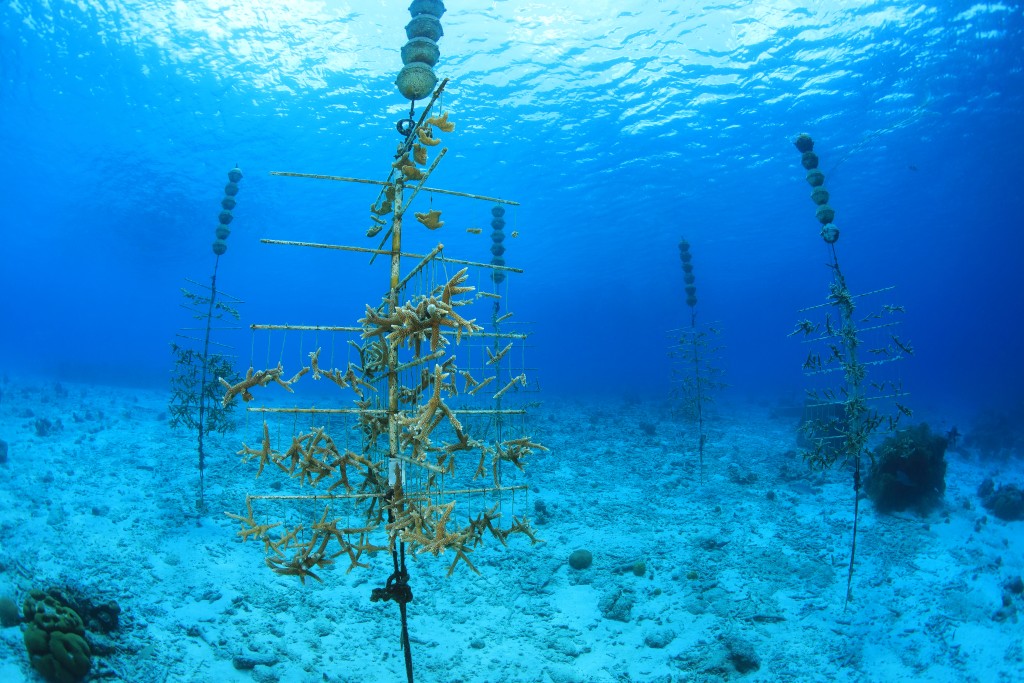 Fortunately, there are now many materials, including certain bioplastics, that have been shown to be decomposed by microorganisms in the sea. Using as many of these biodegradable materials as possible, for example in fishing gear, can help prevent lost nets from remaining in the sea indefinitely.
The use of materials that degrade in the sea thus represents an important aspect of combating the littering of the oceans that is progressing worldwide.
Trust is good - DIN-Geprüft/DINplus is better!

Together with experts from research, testing and industry, a certification committee developed a certification scheme for testing and evaluating marine biodegradable products.
We test and certify according to ISO 22403, the first international standard for the assessment of intrinsic biodegradability of materials in marine environments. In addition to biodegradability, the certification scheme "Biodegradable in Marine Environments" also defines criteria for marine toxicity and disintegration. The content of heavy metals and other substances of concern are also taken into account.
With DIN certification, manufacturers document that their products meet all the requirements specified in the standard and that their products have been voluntarily tested and certified by neutral, independent and competent bodies.
Testing according international standards
The international Standard ISO 22403 is the basis of our certification scheme "Biodegradable in the Marine Environment". The following audit evidence is required:
Chemical characterization (including heavy metal content).
Test for intrinsic biodegradability in the marine environment
Disintegration rate in the marine environment
Marine ecotoxicity
Infrared transmission spectrum
For DINplus additionally:
Disintegration in a real marine environment
The tests are carried out in a testing laboratory recognized by DIN CERTCO. First, we evaluate the material composition and determine the test scheme. If your product meets the above requirements, you will receive the corresponding certificate and may use the mark "DIN Geprüft - Biodegradable in the Marine Environment" and/or "DINplus- Biodegradable in the Marine Environment" for your product.
The certification is valid for five years, certificates for materials, semi-finished products and additives are valid for six years. To ensure that all certified products are compliant at all times, we regularly monitor the certified products.
Your partner for global market access and compliance
DIN CERTCO provides the experts for the certification of sustainable materials within the TÜV Rheinland Group. We bring more than 20 years of experience and expertise as well as a worldwide network of testing laboratories and experts. With us, you have an experienced partner and independent third party at your side for the certification of your biodegradable products. This makes it easier for your customers in all world markets to decide in favor of your products made of biodegradable materials.