Category II PPE Products
Personal protective equipment (PPE) ensures safety at work and during leisure time. Therefore, it is very important that safety glasses, such as sun glasses, laser safety glasses or other eye protection equipment comply with the legal requirements to ensure their protective function.
The new PPE Regulation 2016/425 took effect in the spring of 2016. The old PPE Directive 89/686 EEC for the testing and certification of personal protective equipment continues to remain valid for another two years, until April 20, 2018. During this time period, manufacturers and distributors of PPE products have time to prepare for the new requirements.
The Different PPE Categories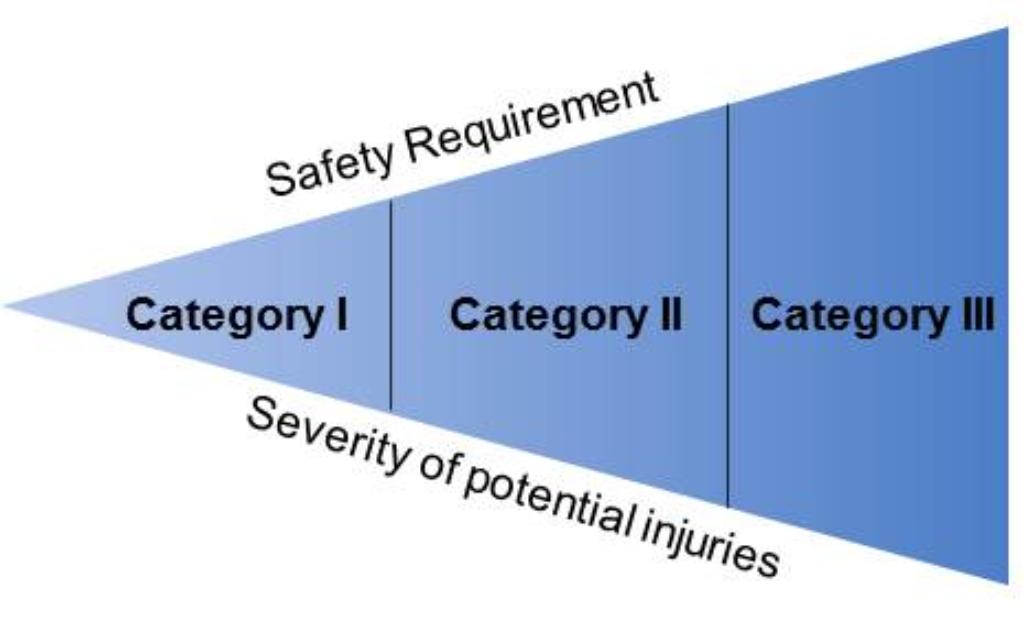 Different professions have different potentials for risks. The higher the risk potential and the severity of potential injuries, the greater the protective function of PPE and the stricter the regulatory requirements for personal protective equipment.
Therefore, PPE products are classified in different risk categories as specified in the PPE Directive 89/686/EEC. Depending on the category, different assessment of conformity procedures must be followed.
Category II
This category includes any PPE that protect against great hazards. Each eye protection equipment (PPE) used for work-related purposes must at least be classified as category II. Therefore, testing is mandatory.
This category includes for example:
Occulars and face shields without filter effect like Outside lenses, face shields, Occulars with and without corrective effect, Frame spectacles, Goggles, Complete eye-protection equipment, etc.
Eyes and face protection with filter effect like UV protective filter, IR protective filter, Sun protection filter for use in factory, Complete eye-protection equipment with filter effect, etc.
Welder's protection equipment like Welder's protective filter, Welder's protective eyewear, Welder's protective face shields and hand-held shields, Welder's protective helmets, etc.
Automatic welders protective filter
Laser protective equipment like Laser protective filter, Laser adjustment filter, Laser protective eyewear, Laser adjustment eyewear, etc.
Protective shields at work like Welder's shields, Laser shields
Other products like Motorcycle and moped goggles, Motorcyclist's helmet visor, Visors for motorist's helmet, Protective face masks made of textile fabric (forestry worker's visor), etc.
Ophthalmic optic like Spectacle frames, Spectacle lenses with corrective effect, Ready-to-wear spectacles, etc
Testing during development and the testing of individual requirements like Transmission degree, Peak refractive index, Mechanical rigidity, Nickel-release testing, Scratch resistance, anti-fog resistance, etc., diffusion of light, Homogeneity (transmission degree)
Confidence is Good - DIN-Geprüft is Better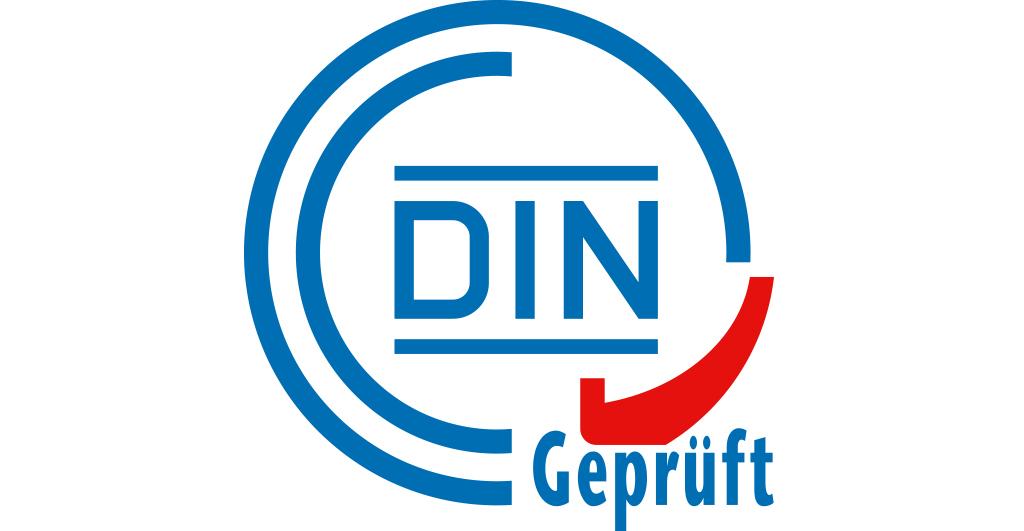 With the recognized and neutral certification mark "DIN-Geprüft", DIN CERTCO offers the manufacturer an opportunity to convince its customers of the quality of its products and supports the buying decision by using our DIN mark - which is a synonym for confidence.
Basis of Testing
The following standards are the bases for testing and certification:
International Standards
ANSI Z136.7 - American National Standard for Testing and Labeling of Laser Protective Equipment
ANSI/ISEA Z87.1- American National Standard for Occupational and Educational Personal Eye and Face Protection Devices
AS/NZS 1337.0 - Personal eye protection - Eye and face protectors - Vocabulary
AS/NZS 1337.1 - Personal eye protection Part 1: Eye and face protectors for occupational applications
AS/NZS 1337.2 - Personal eye protection - Mesh eye and face protectors for occupational
AS/NZS 1337.4 - Personal eye protection Part 4: Filters and eye protectors against laser radiation (laser eye-protectors)
AS/NZS 1337.5 - Personal eye protection Part 5: Eye-protectors for adjustment work on lasers and laser systems (laser adjustment eye-protectors)
AS/NZS 1337.6 - Personal eye protection Part 6: Prescription eye-protectors against low and medium Impact
AS/NZS 1338.1 - Filters for eye protectors Part 1: Filters for protection against radiation generated in welding and allied operations
AS/NZS 1338.2 - Filters for eye protectors Part 2: Filters for protection against ultraviolet radiation
AS/NZS 1338.3 - Filters for eye protectors Part 2: Filters for protection against infra-red radiation
CSA Z94.3 - Eye and face protectors
Quality Criterias
They specify the requirements and testing procedures for Category 2 products. The following criteria are subject to the testing:
Optical effects of the oculars
Optical Aberration
Transmission characteristics
Artificial ageing
General construction requirements (ergonomics)
Mechanical requirements
Resistance to ignition
Testing of coatings
User instructions
The Way to the Mark
Any PPE, which is to be placed on the German and European market, requires a CE Mark. With the CE Mark, the manufacturer is declaring, at its sole responsibility, that his PPE products conform to the requirements of the European Directives (declaration of conformity). In a conformity assessment procedure, the products are tested for compliance with the requirements of the PPE Directive 89/686/EEC.
The procedures that must be included for the CE marking by the manufacturer depend on the PPE category of the product and on the associated risk group.
Category II PPE products must be tested and certified before they can be placed on the European Single Market and brought into retail. As a Notified Body of the EU Commission (Notified Body 0196), DIN CERTCO PZA assesses eye protection equipment in accordance with the harmonized European standards and norms, and issues EC-type examination certificates as a prerequisite for the CE Mark.
By using a voluntary quality seal (e.g. the marks issued by DIN CERTCO, DINplus, DIN-Geprüft, GS, etc.), the manufacturer has the additional option to demonstrate that the product was tested by an independent third party and complies with the product standard.
Furthermore, DIN CERTCO PZA is also notified by the Central Authority of the Federal States for Safety Technology (ZLS) and is authorized to issue the GS Mark (Geprüfte Sicherheit = Tested Safety) according to the Product Safety Act (ProdSG).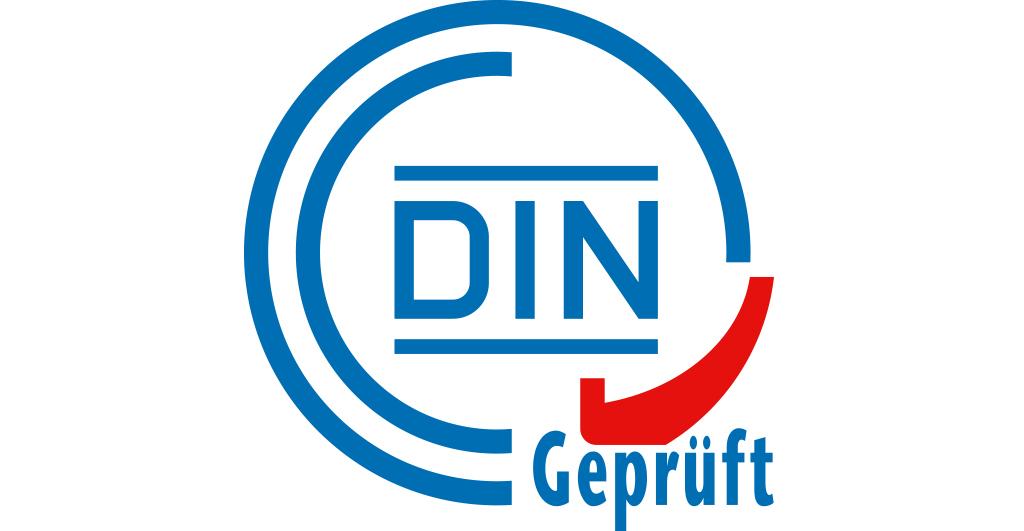 DIN-Geprüft
DIN-Geprüft is the quality mark for the tested and monitored conformity of a product with the respective requirements contained in the DIN-, DIN EN or DIN EN ISO standards and in certification schemes, as well as for the regularly conducted monitoring of in-factory production controls.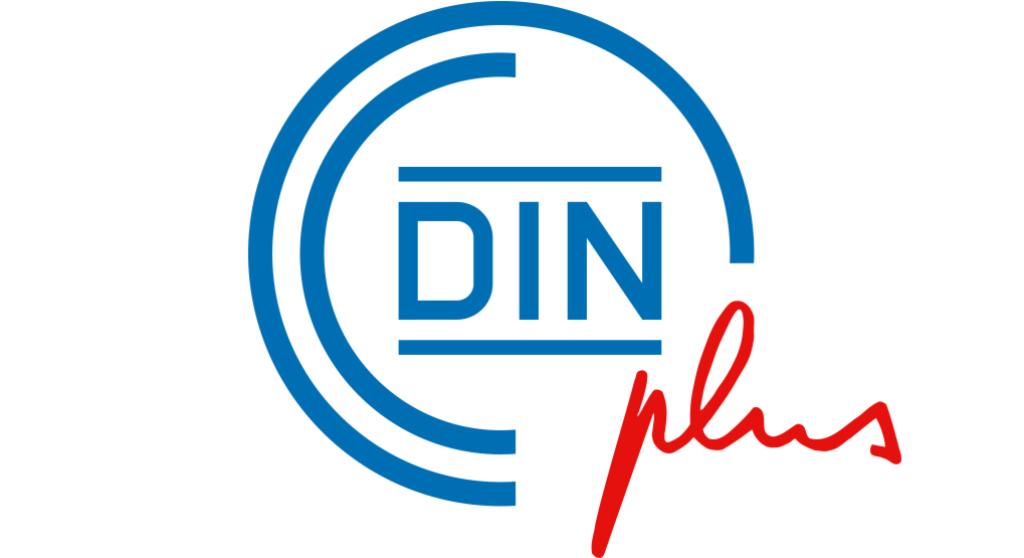 DINplus
The DINplus mark is the quality mark for products for which conformity with standards has been tested and monitored and which satisfies additional requirements such as quality and environmental measures during production as well as annual monitoring of the factory production quality control system procedures of the manufacturer. This is the "plus of quality".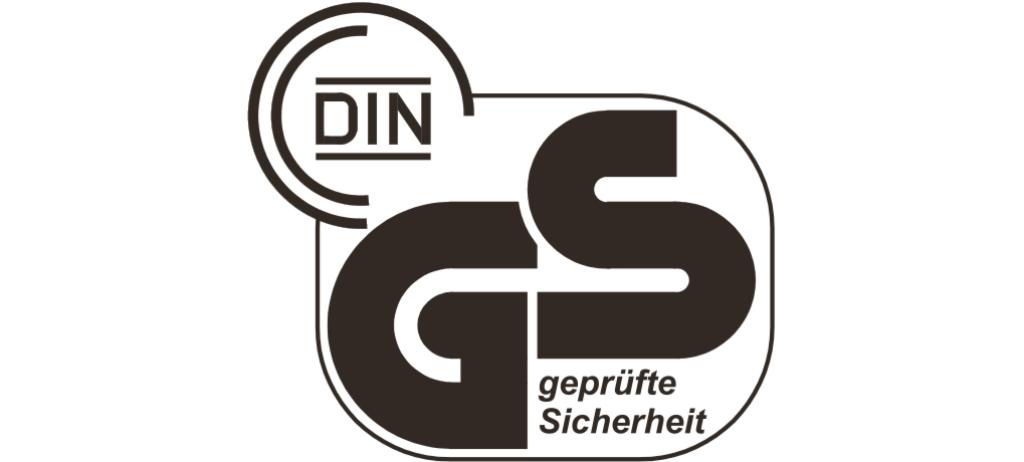 GS mark
The GS mark is a national safety mark for a product which has undergone testing and regular monitoring or for a quality management system.

CE Marking
Adherence to the minimum standards laid down in EC Directive is documented by the CE mark as a kind of "technical passport". All eye protection equipment must bear this mark. However, it is merely a mark for the free movement of goods and, therefore, is neither a safety nor a quality mark.
Documents
| | | | |
| --- | --- | --- | --- |
| pdf | Certification Scheme Eye Protection Category II | 400 KB | Download |
| pdf | Leaflet European Requirements PPE | 67 KB | Download |
| pdf | Brochure | 492 KB | Download |
| pdf | Flyer for customers | 471 KB | Download |
| pdf | General Terms and Conditions | 327 KB | Download |
| pdf | Testing- Registration- and Certification Regulations | 320 KB | Download |
FAQ - Frequently Asked Questions