Document your commitment to sustainability with our certifications for biobased products
Products based on renewable raw materials are now regarded as indispensable components of a resource-saving recycling economy. Do you want to meet the social awareness of sustainability and meet the growing market demands for biobased products?
We support you with our certifications according to national and international standards and guidelines for your biobased products. As a manufacturer or distributor, you will be able to verify the use of renewable raw materials in the manufacturing of your products. The objective labelling of the product makes it easier for your customers and final consumers to identify biobased products.
We are the right partner for the certification of your products which are partly or completely made from renewable resources. Our experts have many years of experience as well as expertise in the environment and cooperate with the most modern testing laboratories. If you want to document your responsible commitment to sustainable products with a certificate, please contact us today!
Maximize customer trust by certifying your biobased products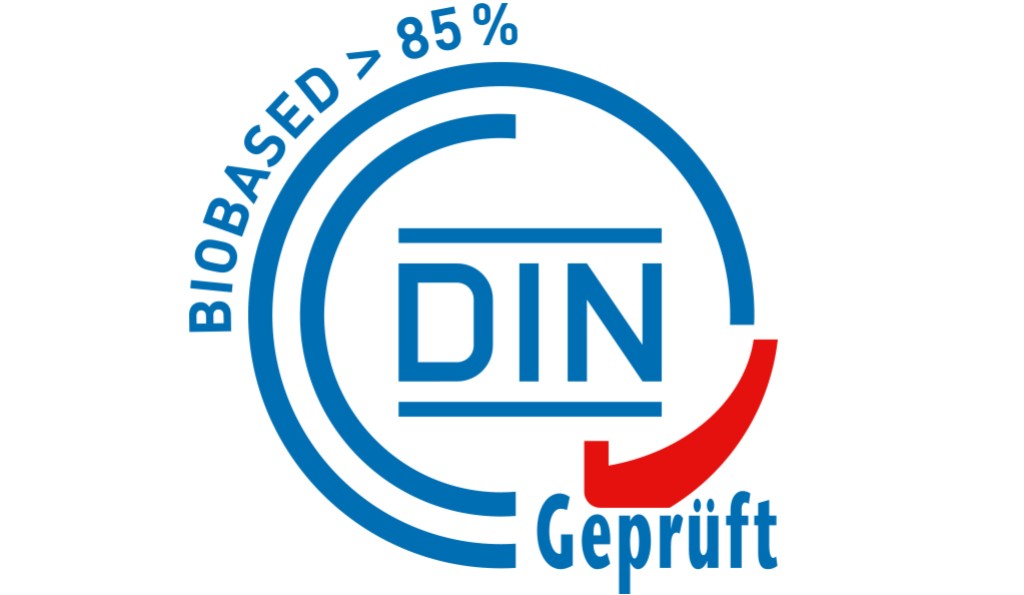 With us, as a neutral and independent third party, you document the use of renewable raw materials and demonstrate the proportion of biobased carbon. In doing so, you also demonstrate your willingness to monitor your products on a regular basis as proof of a consistent, high quality.
In using our internationally recognized "DIN-Geprüft biobased" label or the "biobased" label of the Dutch NEN, you also secure the trust of your customers and business partners. This gives you a crucial distinction within your competitive environment and your customers an important aid in decision-making in a steadily growing market.
All products that have an organic content of at least 20 percent - with the exception of medical, toxic and fuel products - can be certified with the DIN-Geprüft logo. You have the possibility to have the complete product or a part of your product unit certified, thus minimizing the testing effort and making it more economical. The test is based on the following standards:
ASTM D 6866 – "Standard Test Methods for Determining the Biobased Content of Solid, Liquid, and Gaseous Samples Using Radiocarbon Analysis"
ISO 16620 – "Plastics - Biobased content"
For the "biobased" logo according to DIN EN 16785-1, the percentage of biobased carbon can be indicated with a corresponding logo.
DIN EN 16785-1 - Biobased products - Biobased content - Part 1: Determination of biobased content using radiocarbon and elemental analysis (German version EN 16785-1: 2015)
Our certification mark for your biobased products
With the successful completion of the testing and the positive conformity assessment of the submitted application documents, we issue you a certificate and you receive the right to use the "DIN-Geprüft biobased" certification mark as well as the corresponding registration number.
Depending on the proportion of biobased carbon, the quality levels are classified as follows:
Biobased 20 – 50 %
Biobased 50 – 85 %
Biobased > 85 %
Your certificate has a validity of six years and can be extended through corresponding monitoring, supplementary and special tests and assessments as well as a request for extension. If your biobased product is compostable, you can also confirm this with our compostable mark in addition to your DIN-Geprüft mark.
In addition, we offer you the possibility to have your products certified according to DIN EN 16785-1 and to obtain the "biobased" certification mark. For this, an elemental analysis (carbon, nitrogen, oxygen and hydrogen) for materials is necessary in addition to determining the 14C content for products. The certificate is valid for five years and is also regularly monitored.
Your reliable partner for your biobased products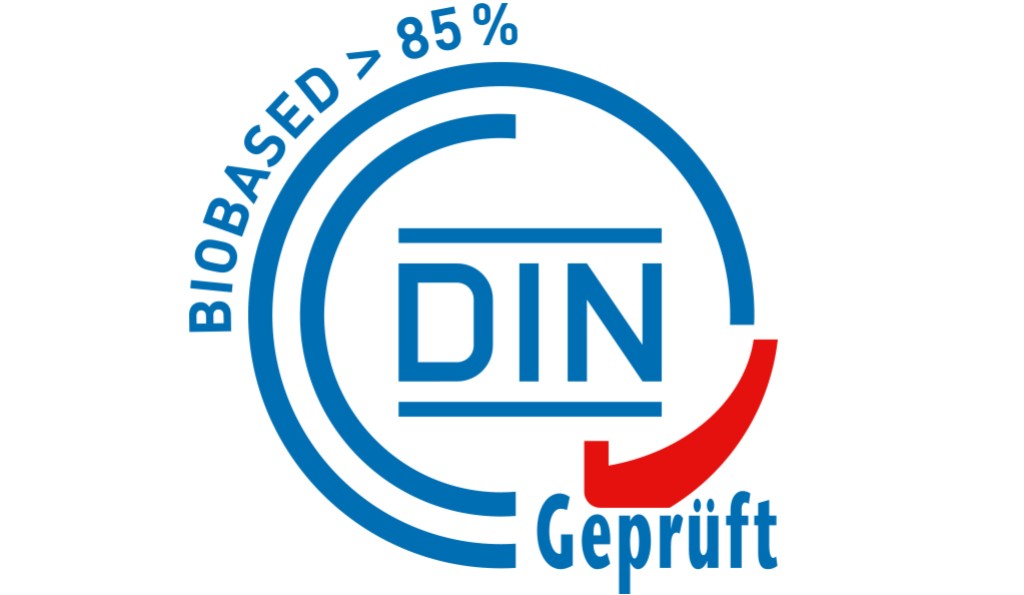 As experienced experts, we are the right partner for the impartial testing and certification of your biobased products. Our globally recognized certification marks ensure that you obtain the trust of the markets as well as your customers. The certificates you acquire can be viewed in our daily updated database, and all documents relevant for certification are available on our website.
Document your sustainable and environmentally friendly handling of valuable resources and make an appointment with our experts!
Further information on biobased products
| | | | |
| --- | --- | --- | --- |
| pdf | Application Form | 155 KB | Download |
| pdf | Certification Scheme biobased products | 384 KB | Download |
| pdf | Certification Scheme biobased products NCS-16785 | 1 MB | Download |
| pdf | Application Form Simplified Chinese | 448 KB | Download |
| pdf | Application Form Traditional Chinese | 439 KB | Download |
| pdf | Whitepaper Bioplastics | 3 MB | Download |
| pdf | General Terms and Conditions | 327 KB | Download |
| pdf | Testing, Registration and Certification Regulations | 320 KB | Download |
Would you like to know more about the certification for biobased products?
We have compiled the answers to the most frequently asked questions on this topic for you.
This could also be interesting
Safety and compliance for packages in contact with food

The food packaging industry is facing a dynamic legal environment and consumers that are sensitive with regards to health and sustainability. With our services, we help you to meet the expectations of all parties. We offer you a winning combination: fast turnaround time, affordability, extensive toxicological expertise, and a deep understanding of the packaging industry. Together we increase the safety, compliance, and sustainability of food packaging. Find our full service portfolio!