Firelighters
Firelighters or barbecue lighters are used to light barbecue charcoal or barbecue charcoal briquettes in barbecue apparatus. They are available from shops in a solid, fluid, thick-fluid or gel-like form.
Other than spirit and other fire accelerants which deflagrate during the ignition process and cause hazardous flash flames, firelighters marked "DIN-Geprüft" are harmless to use. Tested and certified firelighters are genuinely reliable and burn cleanly, odourlessly and free from any residue.
With firelighter fluid, a small amount of charcoal has to be spread out in the brazier and sprayed evenly with the lighter fluid before lighting. In the case of solid firelighters, the charcoal should be stacked up into a number of small pyramids; the firelighters should then be inserted and lit. Then spread out the glowing charcoal and place more on top. It is completely up to the person manning the barbecue whether to use firelighters with a strike head, firelighter cube or lighter fluid.
DIN CERTCO has been testing barbecue products for over 15 years. The DIN certification marks on barbecue products have now become an important decision-making criterion for dealers and consumers alike. The 'DIN-Geprüft' mark on firelighters is highly regarded in the industrial and commercial sectors.
Trust is good - DIN-Geprüft is better!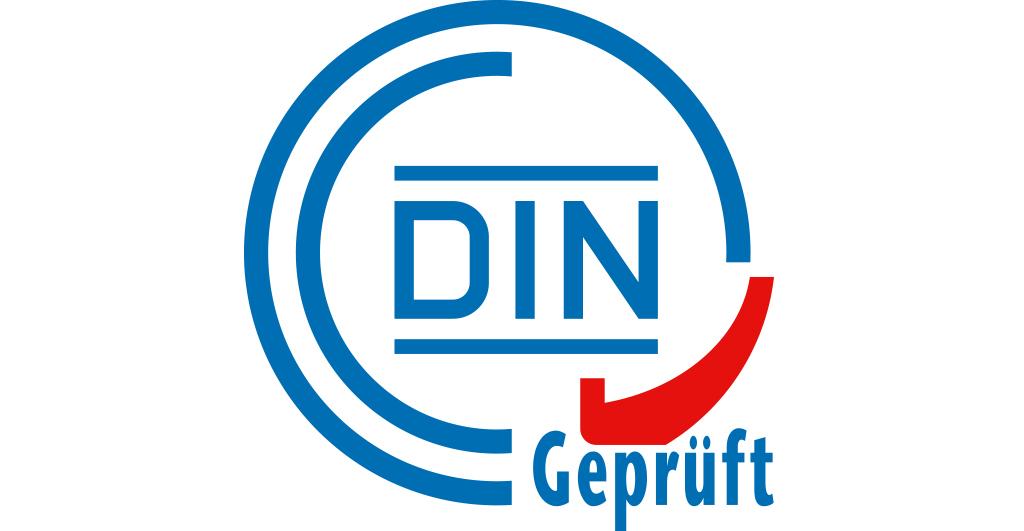 The European Standard DIN EN1860-3 "Appliances, solid fuels and firelighters for barbecueing - Part 3: Firelighters for igniting solid fuels for use in barbecue appliances; Requirements and test methods" describes the properties for safe fire lighters:
The firelighter is tested, among other things, for its chemical composition in order to exclude harmful substances which may evaporate during combustion.
Another important factor for safe ignition is the so-called flash point which must be at least 55 °C in order to avoid deflagration.
The certification also includes the assessment of the packaging. Inspections are conducted here to ascertain whether the packaging is marked with important consumer information and warnings. Furthermore, the packaging must be suitable for the storage of the relevant firelighters. For example, bottles of lighter fluid must be fitted with a child-safety cap.
Therefore, consumers should pay attention to the DIN-Geprüft mark by choosing fire lighters.
Testing and Certification
Only those fire lighters get the DIN-Geprüft mark which provide the accordance with the standards by a successful passing of a test in a testing laboratory recognized by DIN CERTCO and subsequent neutral assessment. After a positive assessment result DIN CERTCO issues a certificate which is valid for one year. The certificate can be renewed on a yearly basis after its validity expires and the laboratory tests have been successfully repeated.
All certificate holders are listed on our website at "Certificate Holder".
Documents
| | | | |
| --- | --- | --- | --- |
| pdf | Application form | 192 KB | Download |
| pdf | Application form for Sub-Licence | 249 KB | Download |
| pdf | Accessories for Grilling Certification Scheme | 326 KB | Download |
| pdf | Schedule of Fees | 233 KB | Download |
| pdf | Flyer Barbecue | 468 KB | Download |
| pdf | Leaflet for Packaging | 44 KB | Download |
| pdf | Testing-, Registration- and Certification Regulations | 320 KB | Download |
| pdf | General Terms and Conditions | 327 KB | Download |