The usage of water based surface embedded heating and cooling systems enjoys great popularity in new and old buildings. The decision by public and private builder for heating and cooling systems are not only because of the hidden heating and cooling surfaces.
The following materials are used predominantly in the heating and cooling systems as pipe line systems in Germany:
Polyethiene with increased temperature resitance (PE-RT)
Networked polythiene (PE-X)
Polypropiene (PP)
Polybutiene (PB)
Copper
An independently tested heat and cooling emission is an important basis for the coverage of heating and cooling requirements. The right buying decision means cash money for customer.
Cofidence is good - DIN-Geprüft is better!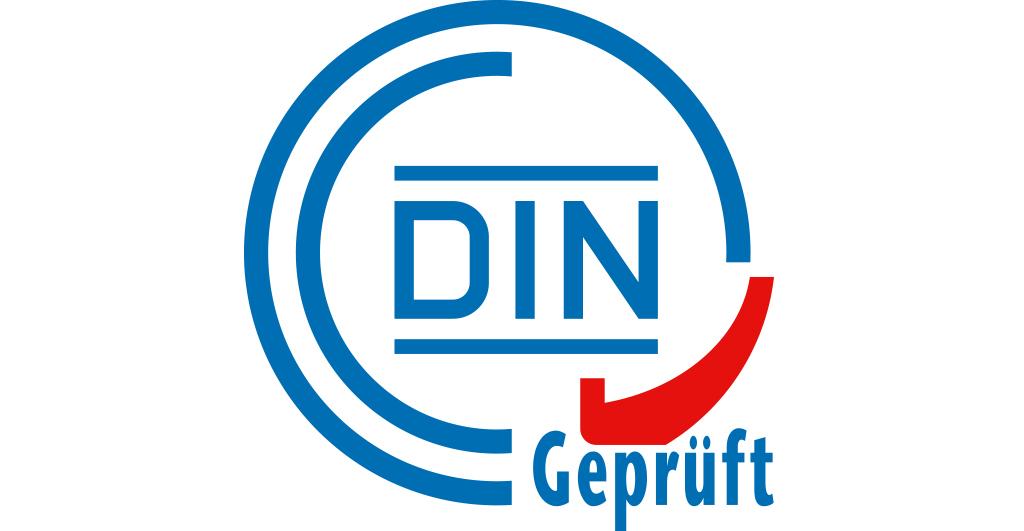 With the recognized and neutral certification mark "DIN-Geprüft" (= Tested), DIN CERTCO offers the manufacturer an opportunity to convince its customers of the quality of its products and supports the buying decision by using our DIN mark - which is a synonym for confidence.
New Testing and Certification Basis
With the revision of the standards specified above DIN CERTCO accordingly adapted also its certification scheme. As of September 2008 the following European standards are used as the basis for testing and certification of water based surface embedded heating and cooling systems:
Quality criterias
The certification scheme defines the requirements and testing procedures for heating and cooling systems. The following quality criterias are part of the test:
Heat capacity
Planning respectively laying under consideration of the maximum surface temperature
Installation hints provided by the manufacturer concerning the construction of the floors, ceilings and wall construction and the corresponding purpose.
Testing and Assessment
Only those water based surface embedded heating and cooling systems are granted the "DIN-Geprüft" mark which provide the accordance with the standards by a successfully passing test in a testing laboratory recognized by DIN CERTCO and subsequent neutral assessment.
After a positive assessment result, DIN CERTCO issues a certificate which is valid for 5 years.
The registration number for a clear identification of the certified product has the following structure: 7F000-F/-D/-W (the additions F, D and W indicate certified use in floors, ceilings or walls).
| | | | |
| --- | --- | --- | --- |
| pdf | Application Form for the Certification of Products | 119 KB | Download |
| pdf | Certification scheme "water based surface embedded heating and cooling systems" | 396 KB | Download |
| pdf | Schedule of Fees | 227 KB | Download |
| pdf | Brochure Certification of Heating an Airconditioning Products | 480 KB | Download |
| pdf | General Terms and Conditions | 326 KB | Download |