Open chimneys, wood-burning stoves, tiled stoves and wood pellet stoves are gaining in popularity among many homeowners. As well as providing a cosy glow and looking good in the house, they are also valued as an additional heat source. A variety of different fuels can be used. Many homeowners have reverted to using natural fuels such as wood or coal. However, fuel oil can also be used in stoves.
Trust is good - a DIN-certification is better!
To ensure the constant safety of products for users and consumers, DIN CERTCO and its network are offering certification catering for the specific requirements of chimneys, stoves, cartridge stoves etc. The aim of this DIN-certification is to provide proof of conformity in the exact areas considered necessary by stakeholders.
DINplus – a PLUS for products which burn fuel with low emissions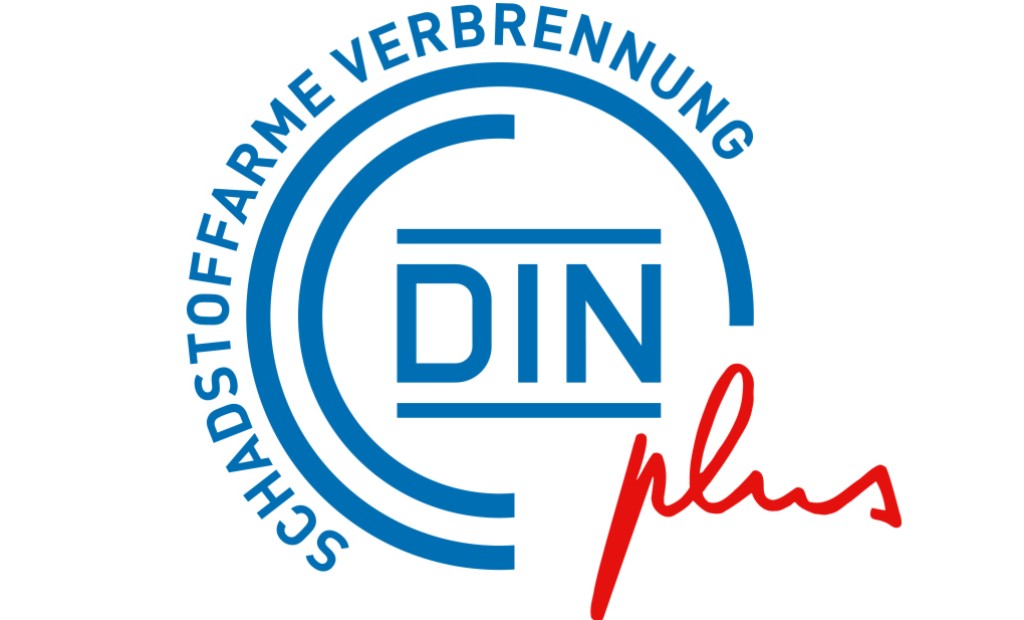 The tested, certified and monitored product quality is represented by the internationally recognized and neutral quality mark DINplus.Manufacturers can also demonstrate that their products exhibit quality features which exceed the standards with the quality mark "DINplus". DINplus-certification shows that fireplaces are environmentally-friendly with particularly low emissions.
Fireplaces must meet particularly stringent requirements regarding emissions limits for carbon monoxide, nitrogen oxide, hydrocarbons and dust and prove exceptional efficiency in terms of burning solid fuels.Also, they meet specific quality criteria for durable products.
A routine test is performed every 2.5 years to confirm that products have retained a high level of quality!
Basis of Certification and Testing
Certification contents and the procedure are fixed in product specific certification schemes, which have been developed, among other things, together with the DIN CERTCO certification committee for fireplaces ZA-FNH. The following European standards are content of the testing and certification:
Testing and Assessment
Only those heating and cooking appliances are DIN-certified, that were successfully tested by a testing laboratory approved by DIN CERTCO, neutrally assessed and thus proofed their compliance with the relevant standards and certification schemes.
After a positive assessment result DIN CERTCO issues a certificate which is valid for five years. An individual registration number on the certificate serves the protection for an impermissible use of the mark.
Documents
| | | | |
| --- | --- | --- | --- |
| pdf | Application form FNH | 227 KB | Download |
| pdf | Certification Scheme "Fireplace insert appliances DINplus" (in German only) | 362 KB | Download |
| pdf | Certification Scheme "Residential space heating appliances fires by wood pellets DINplus" | 200 KB | Download |
| pdf | Certification Scheme "Room Heater DINplus" | 407 KB | Download |
| pdf | Certification Scheme "Slow heat release appliances DINplus" (in German only) | 200 KB | Download |
| pdf | Certification Scheme "Residential cookers fired by solid fuel DIN-Geprüft" (in German only) | 317 KB | Download |
| pdf | Certification Scheme "Fireplaces for Liquid Fuels" (in German only) | 271 KB | Download |
| pdf | Schedule of Fees for the certification of product sector heating and cooking appliances | 220 KB | Download |
| pdf | Broschure | 525 KB | Download |
| pdf | General Terms and Conditions | 327 KB | Download |